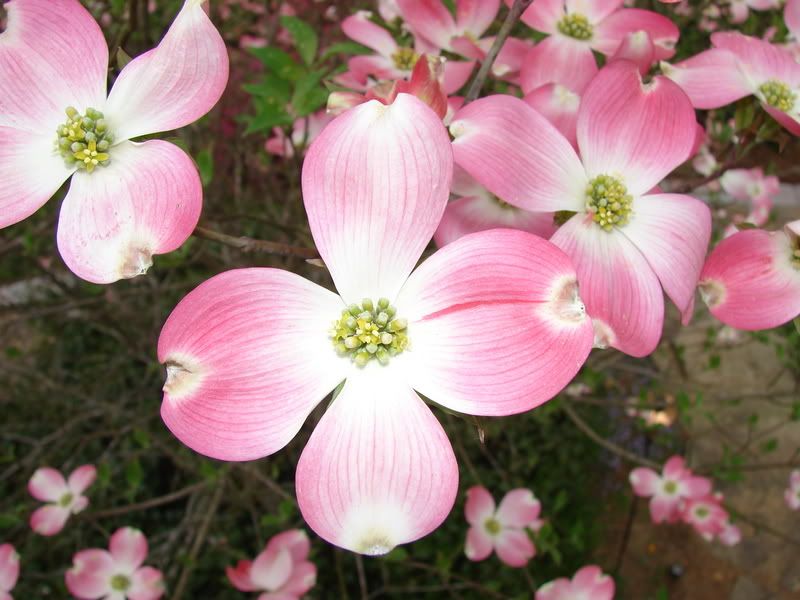 Alright, I will apologize right off for my recent Pink party. I love to find the color Pink among the flowers of nature! There is never a shortage of Pink in the rising and setting of the sun either and I'm glad. For some reason, the color pink amazes me. Well, all colors amaze me because my Dad invented them but Pink... well, it just makes me feel happy to look at it. ~Smile~ I hope it can help you to feel happy, too!

If this is your first time to visit this blog, I go with a monthly magazine type of format. I don't know why, I just like it that way. I put up a fresh batch of posts at the beginning of each month and then I add on more posts as inspiration and time allows. Any new posts will be the second from the top. Be sure to check back through out the month so you won't miss anything. But if you do happen to miss a post, the option to go back and view past months is always there.


We have a change of direction for this merry, merry month of May. We're going to try making comments public again. I really want to hear from you. If something blesses you, please tell me. I like human encouragement. If something challenges you, may the Holy Spirit raise you up to the occasion. If you disagree with something I write, please don't tell me. I shrivel under criticism. Maybe by next year I'll have grown in the area of receiving constructive criticism but until then, please tread lightly.
I hope you enjoy this Spring filled month as we rejoice and worship our Creator!
Your friend,
Holly